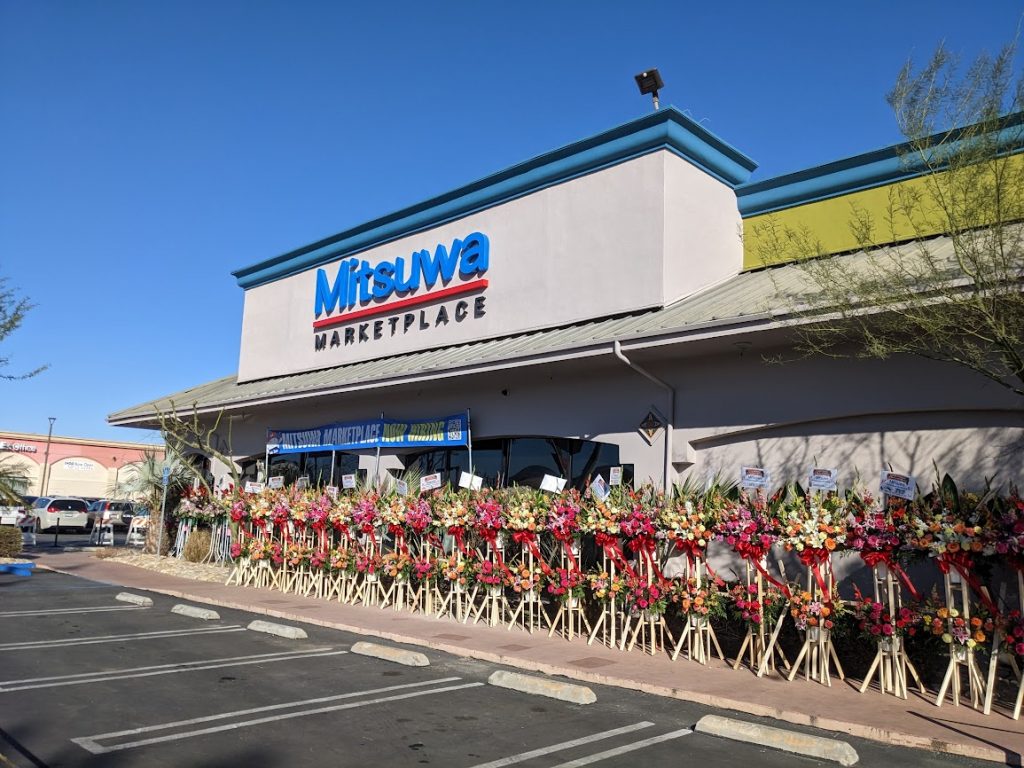 ---
---
It's been a long time coming, but the SFV finally has a Japanese grocery store: Mitsuwa Marketplace.
Mitsuwa is one of the biggest Japanese supermarket chains in America if not the biggest. It has locations in San Jose, Torrance, San Gabriel, West LA, Costa Mesa, Irvine, San Diego, Honolulu, Plano, Arlington Heights, Edgewater, and now, Northridge.
It's a fantastic place to get authentic Japanese groceries ranging from fresh sushi, bento boxes, snacks, fresh produce, miso, rice, beer, sake, cold drinks, makeup, beauty supplies, and so much more.
Simply put, it's the best source for Japanese goods in the San Fernando Valley now, full stop.
We got to visit Mitsuwa Marketplace on the very first day they opened in 2023 to give you an exclusive look of what to expect at this location.
---
---
Location
This Mitsuwa is located at 8990 Tampa Ave, Northridge, CA 91324.
It's located in a busy shopping center that includes Tea N' Tea (a boba shop that also has goodies like popcorn chicken), Chi Chi's Pizza (a San Fernando Valley classic serving pizza, pasta, and more Italian food), IHOP, Dollar Tree, 85C Bakery and Tea, and lots of small businesses.
---
---
Parking will definitely be available, but it can get pretty narrow and packed in the parking lot. Just be aware, and drive carefully.
What you'll see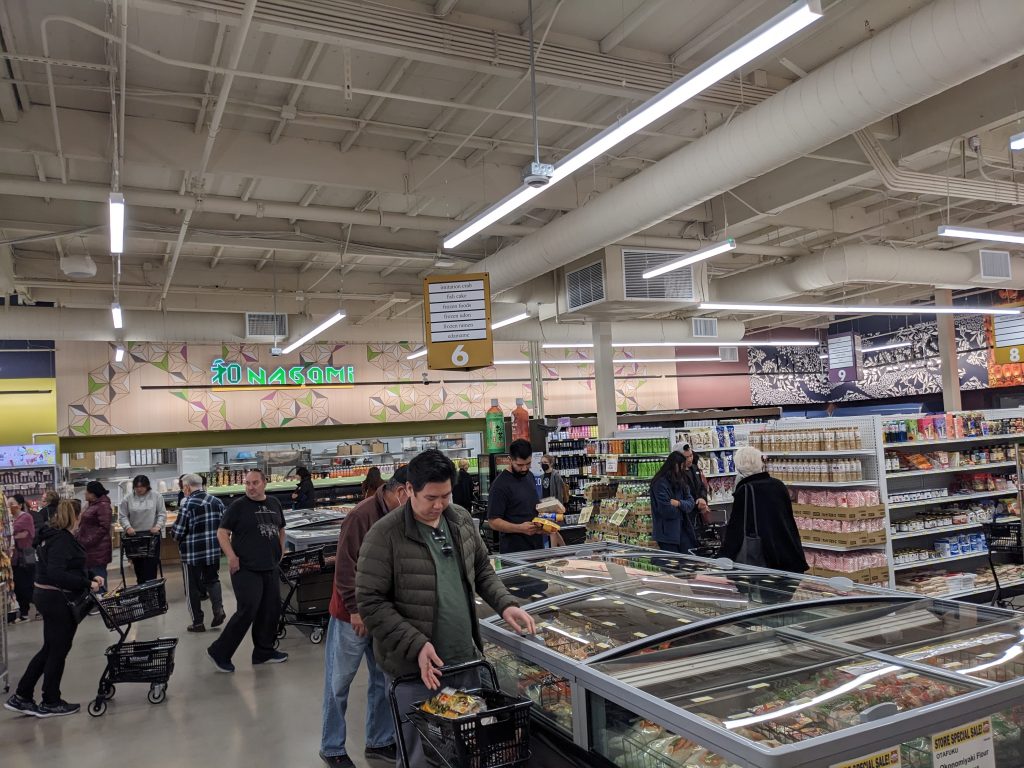 It's a decent sized place with plenty of aisles to choose what you're looking for. When you enter, you'll immediately see the cash registers where you'll be checking out, and the right-hand side will have fresh produce.
The section above is the middle section and has a variety of refrigerated and frozen goods — like gyoza, okonomiyaki flour, udon, ramen, and more.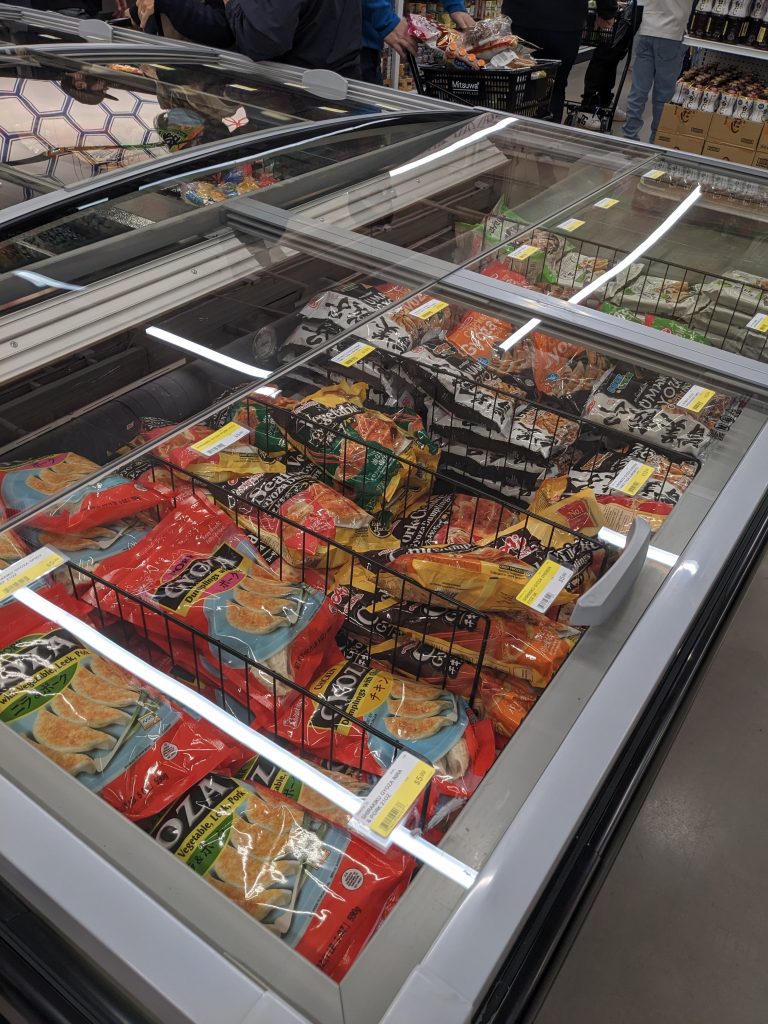 Gyoza is a really filling and easy choice. All you have to do is fire up your stove (or even your microwave or air fryer or whatever else is your go-to) and then get these nice and heated up. A little crunchiness really is fantastic, too.
---
---
Then, you can eat them with some rice or maybe some healthier option if that floats your boat. Highly, highly reccomended.
---
---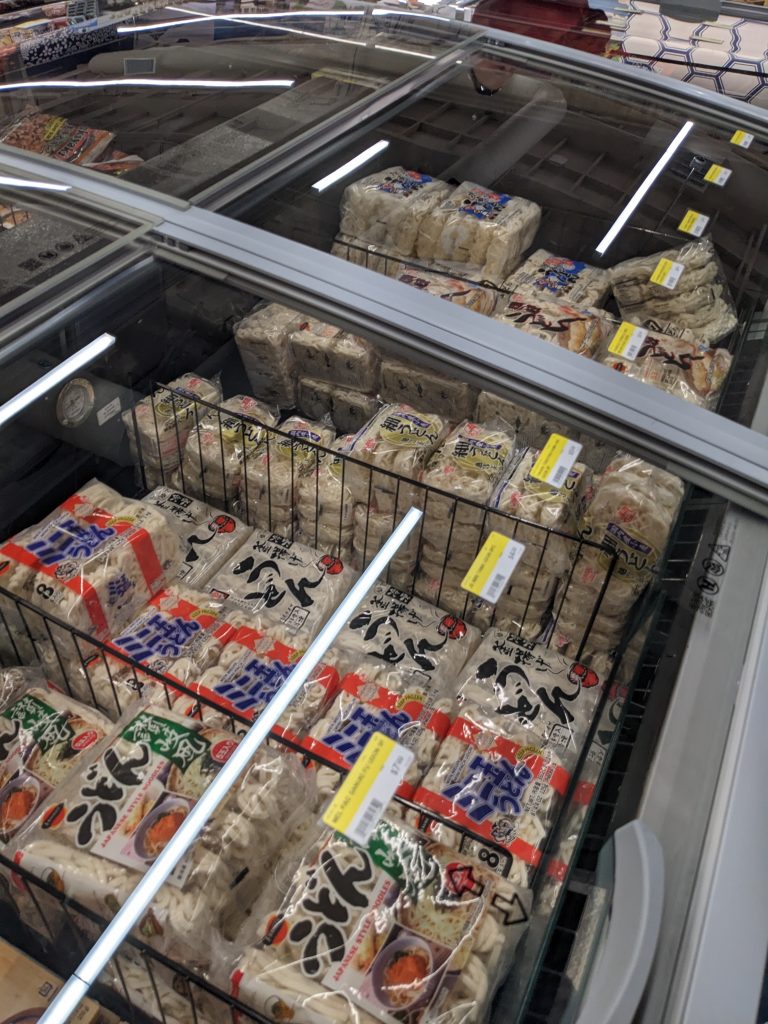 Frozen udon is also a great economical option that's super easy. All you have to do is boil it to get it nice and good, and then you can put in meat or make your own broth. Super filling and versatile.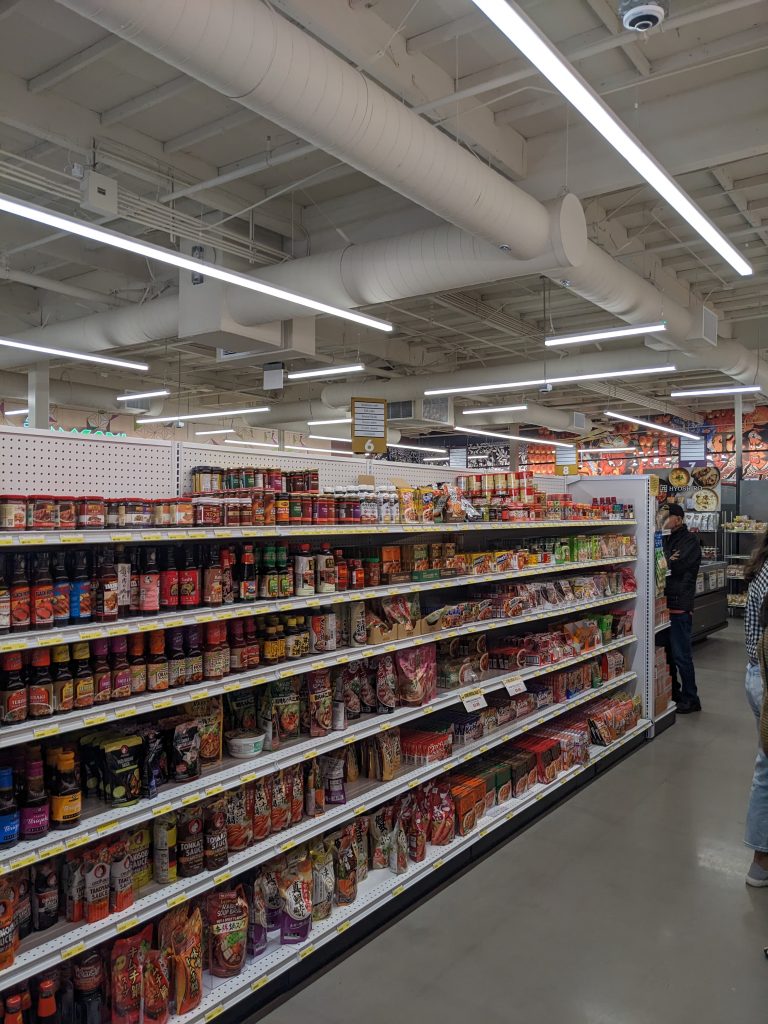 Looking for teriyaki sauce, shabu shabu broth packets, curry, furikake, and pretty much anything else you can think of? Mitsuwa will probably have you covered.
---
---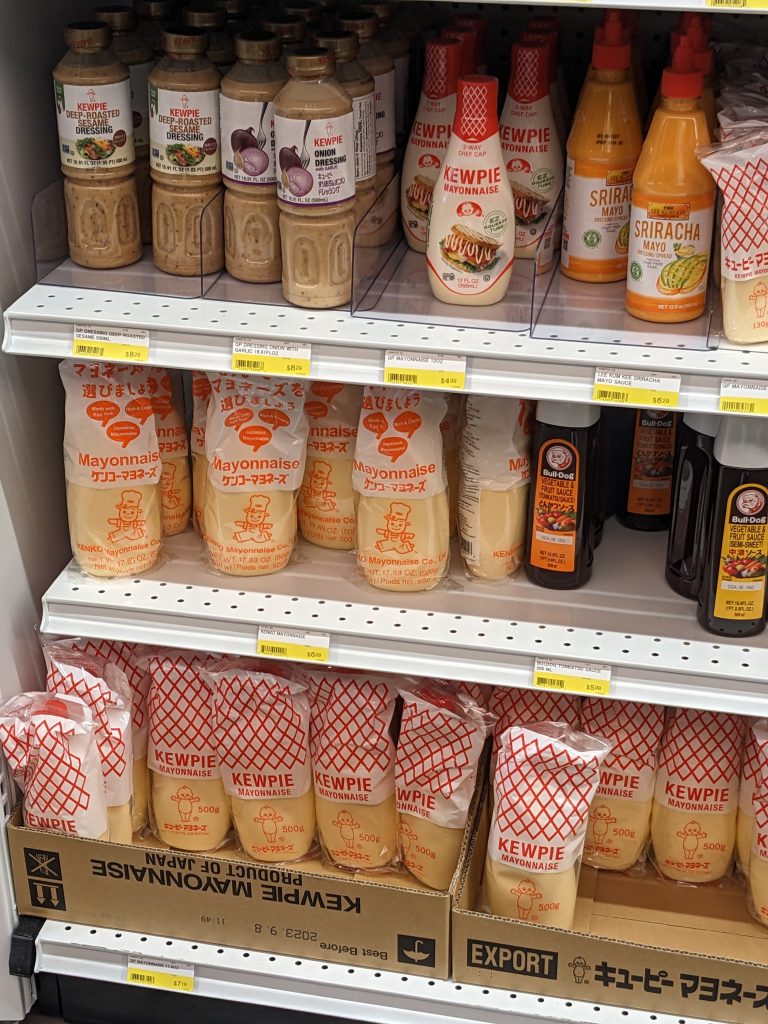 Now we know some of y'all love Kewpie mayonnaise, and honestly, you're a person of true culture then. This stuff is incredible. You'll see here that also KENKO mayonnaise is also available for those of you who want to try a competitor. Don't sleep on the Kewpie salad dressings, too. Very balanced and actually makes you want to eat salad once in a while.
---
---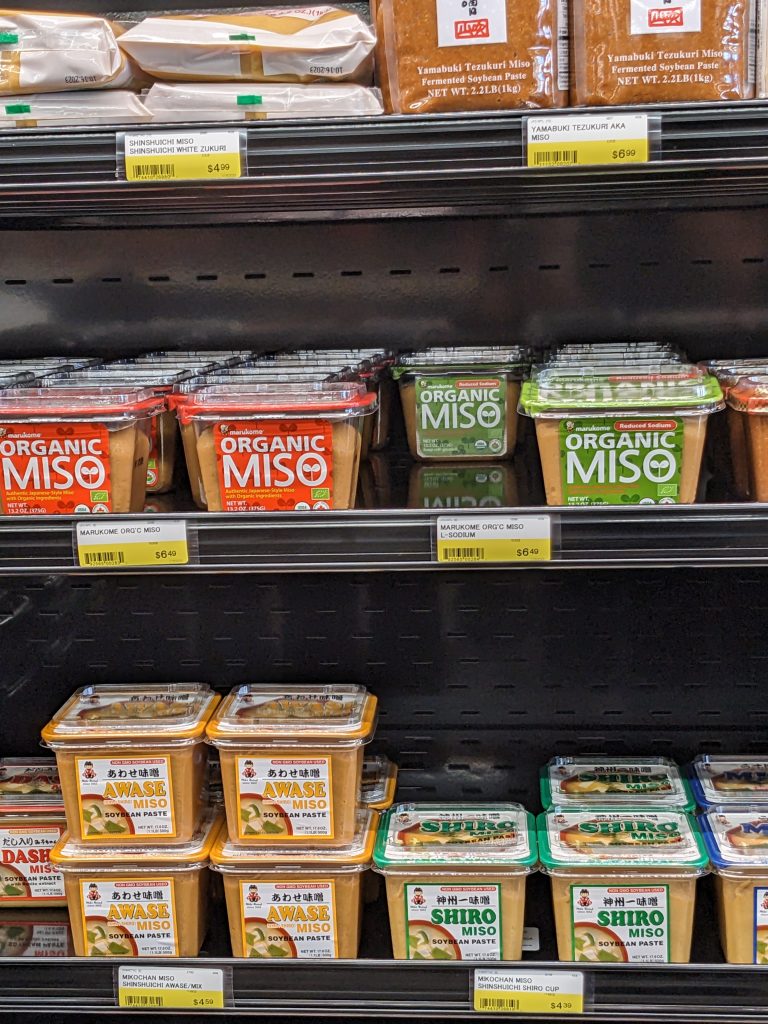 If you love miso soups at restaurants, then we recommend you stop by here and buy these containers of miso. All you really have to do then is to add water and get it boiling to make miso soup. It's also a pretty good base for various dishes. It makes economical sense and is just plain delicious, so hopefully we don't really have to convince you too hard to get some. We also get absolutely 0 dollars from saying so, so we're on your side here!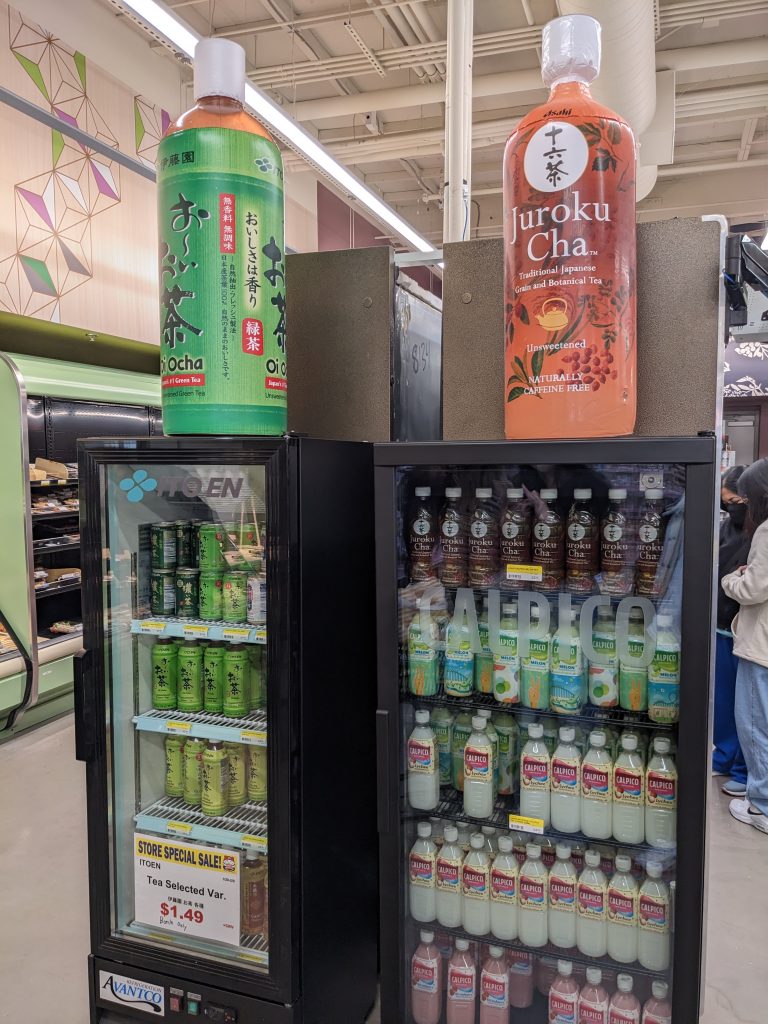 There are also plenty of cold drinks here–more than are pictured above. There's a whole corner section dedicated to various teas, Calpicos, sodas, coffee, and more. You'll notice in the above picture that there was a good deal on selected Ito En teas. The whole supermarket has pretty good sales on select items on most visits, so you should definitely try to find them for some discounted goods.
---
---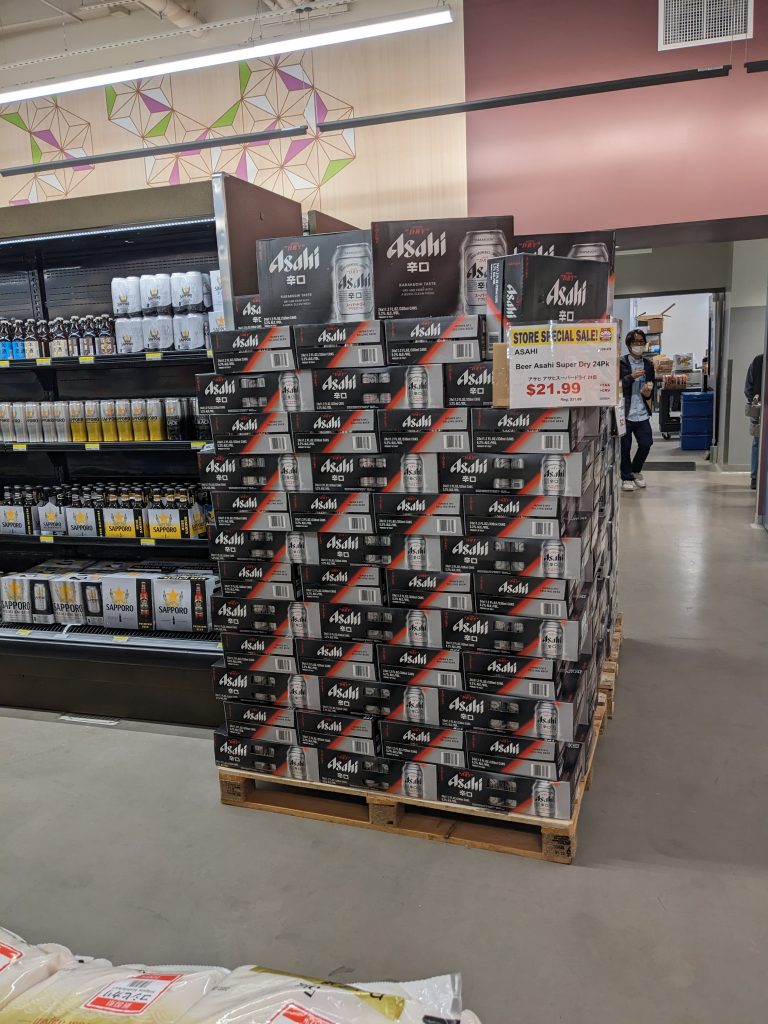 There's also a great deal of beer and sake available! If you're a fan of beers like Asahi, Sapporo, and other Japanese alcohol, then you'll definitely be pretty happy here.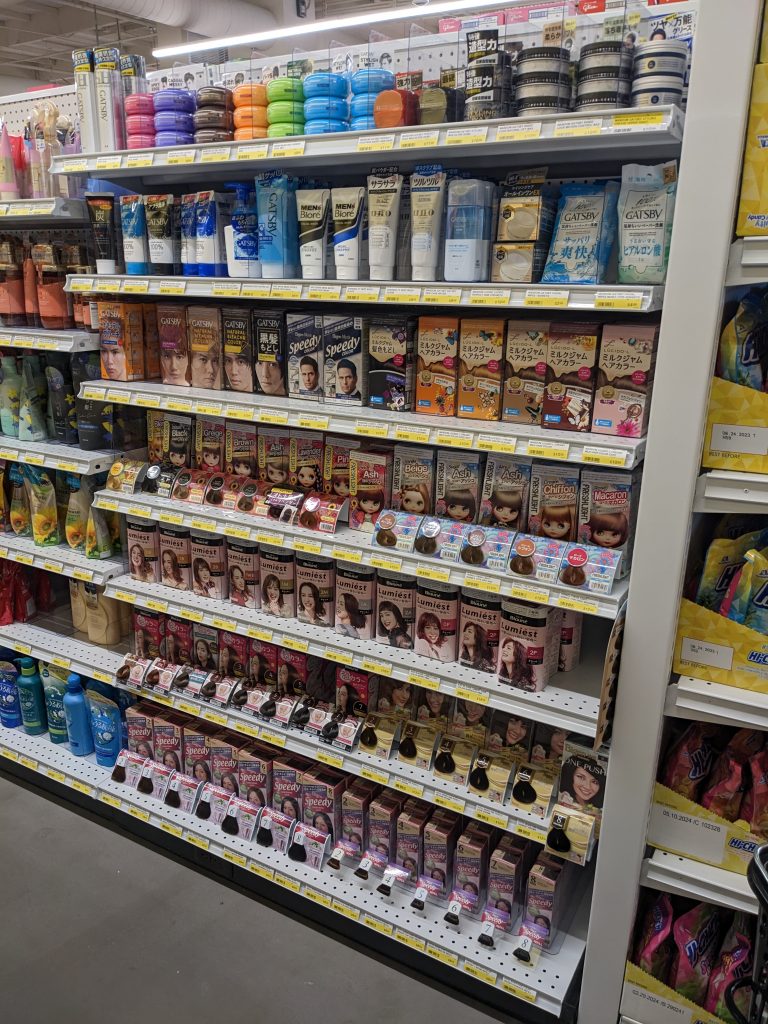 Japanese beauty fans–whether that be in skincare, hair products, bath products, or whatever else you can think off–will definitely find a bit of selection here. It's not as expansive as other Japanese grocery stores like Tokyo Central that we have seen, but it's definitely adequate.
---
---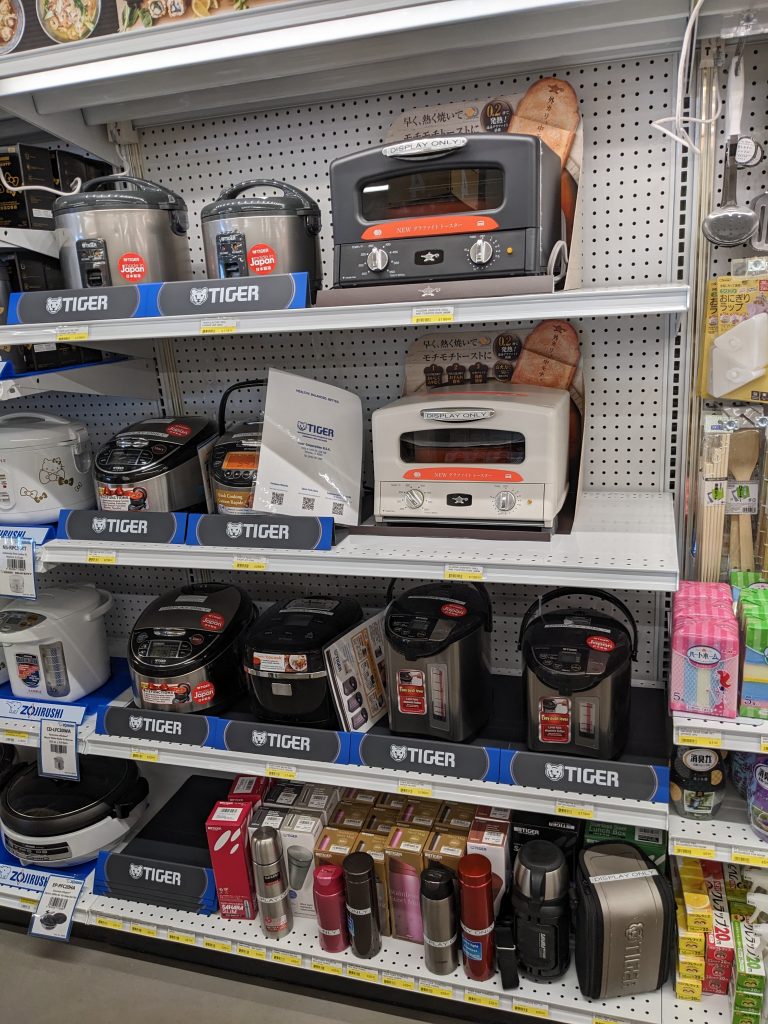 If you're in the market for a nice new rice cooker or some Zojirushi or Tiger water bottles to keep your soups nice and hot (or super cold for beverages), then this is a fantastic place to acquire them and also see the samples to see how they work before you commit.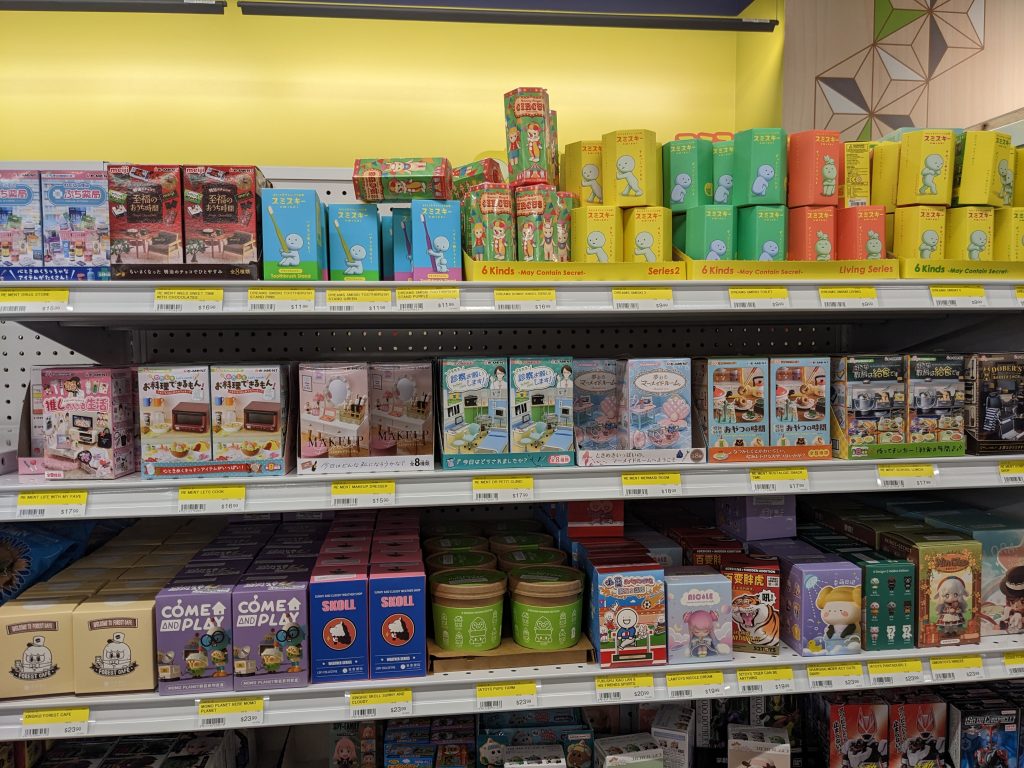 For fans of figurines, toy boxes, anime, and just plain cute stuff, there is plenty of selection of blind boxes and other cute little Japanese figures here. You could really make an afternoon of just looking at all of them and then choosing one to reveal what's inside. Totally not speaking from experience here.
---
---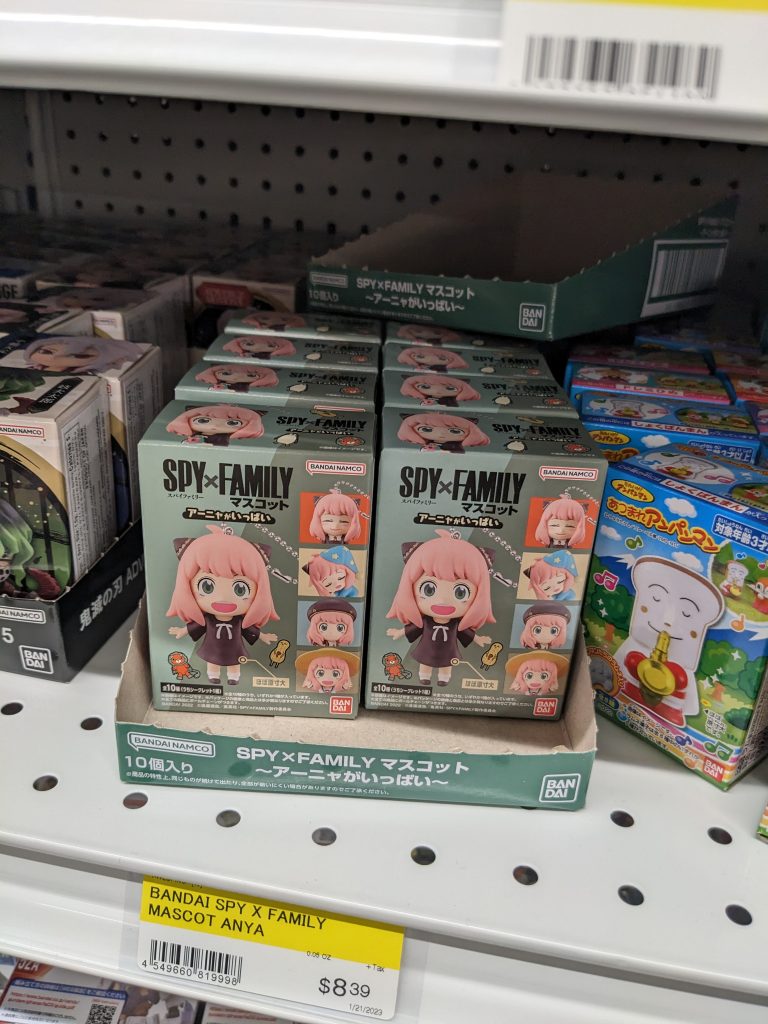 Any Spy X Family fans here, by the way? Can't resist the Anya figures!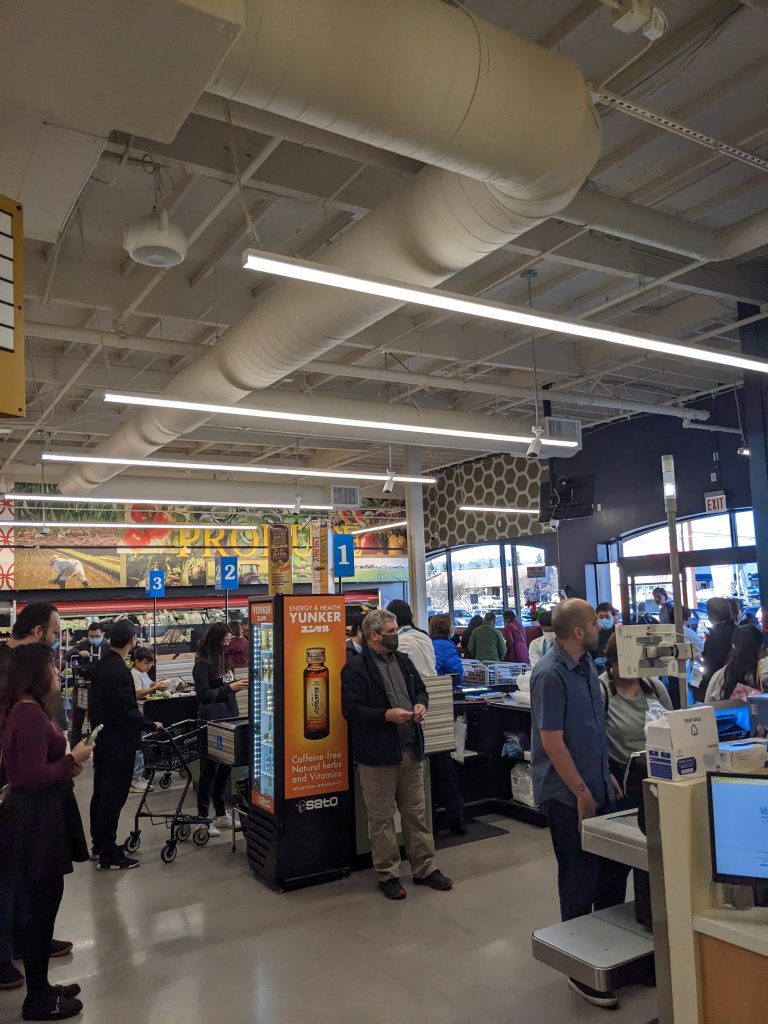 Another thing that we'll note is that there are three self-checkout lanes here in addition to three regular checkout lanes. All of them may not be open every single time, but it's a decent amount. Note that, as everywhere else in California and probably other places, that you can't check out alcohol at self-checkout stands. Really would save you and people behind you some time to keep that in mind.
---
---