Wanna know one of Inglewood's finest icons dating back to the 1950's? It's a GIANT DONUT.
By Foodie Freddie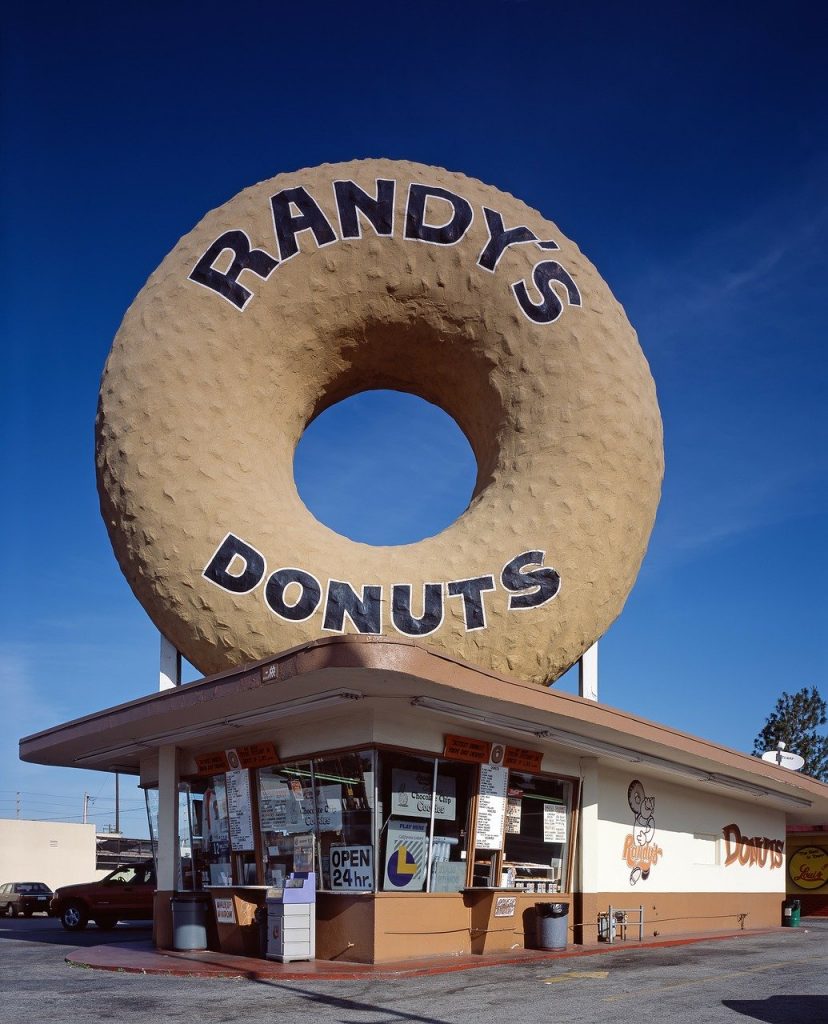 Randy's Donuts is one of the biggest LA icons there is. Seriously.
It's gigantic
The thing is that it isn't necessarily famous for its donuts, but rather ITS GIGANTIC DONUT ON THE ROOF OF THIS PLACE. SERIOUSLY, LOOK AT THAT THING!
---
---
It's been in tons of TV shows, music videos, and movies. To name a few? Iron Man 2, Zootopia (parodied), and more.
---
---
I mean, it's simply a HUMONGOUS DONUT. How many times can we say this?!
If you think I'm getting too excited, well, you're probably right. However, that doesn't mean that this gem of Inglewood is just cool for its novelty.
It's a part of LA history
It's been recognized by the LA Conservancy for its historical status; they call Randy's Donuts, which was built in 1953 in the decade after World War II, a representation of "the postwar optimism and whimsy of the city in a way few other places can".
What's it made of?
If you're curious about what the donut is made of, then wonder no longer. It's set into place with steel bars and then covered with strong gunnite which ensures that this donut won't crumble anytime soon.
---
---
Get some donuts
If you're ever in the South Bay or Inglewood, then take a stop by Randy's Donuts to make a memory that'll last a lifetime.
---
---