Drive-in movie theaters in Los Angeles are making a comeback, and the Roadium has got you covered.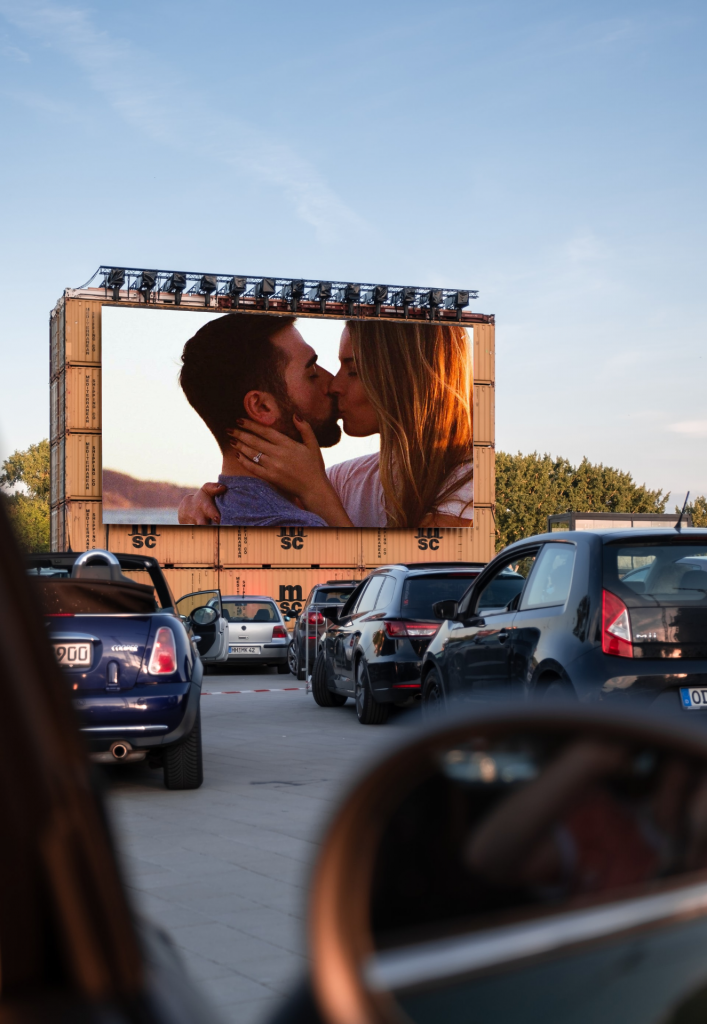 By Aesthetic Andie
Drive-in movie theaters are on the rise again especially with the closing of indoor movie theaters.
The Roadium in Torrance has an awesome outdoor market, but it also has a drive-in movie theater that has been around–amazingly–since 1949. It's remarkable that it's been around that long especially with home movies and regular movie theaters being the norm.
In the 1950s, around 4,000 drive-in movie theaters were around; nowadays, only around 300 across the country are in operation. It's actually quite the treat to have one so close in Torrance; it brings a sense of nostalgia for those who grew up with drive-in theaters and a sense of longing for those who never did.
So break out the popcorn! Thanks to drive-ins, movies are still a thing in 2020.
---
---
When are the showings?
"Every Friday and Saturday night, guests can enjoy a great film in this throwback retro setting, along with hot food, movie concessions, and more."


— The Roadium
How much are they?
$25 — but that's for your whole car! That means if you have a family of 5 in your car, it's $25 for everyone! That's exactly how drive-in movies should be.
For military members, there's a 20% discount, meaning that your entire car will only be $20.

Where can I buy tickets?
Click this link to go to The Roadium's Eventbrite.
What's showing in Summer 2020?

The Roadium will be showing a variety of films during the 2020 summer, which we will list here.
13 Going on 30 (7/24-7/25)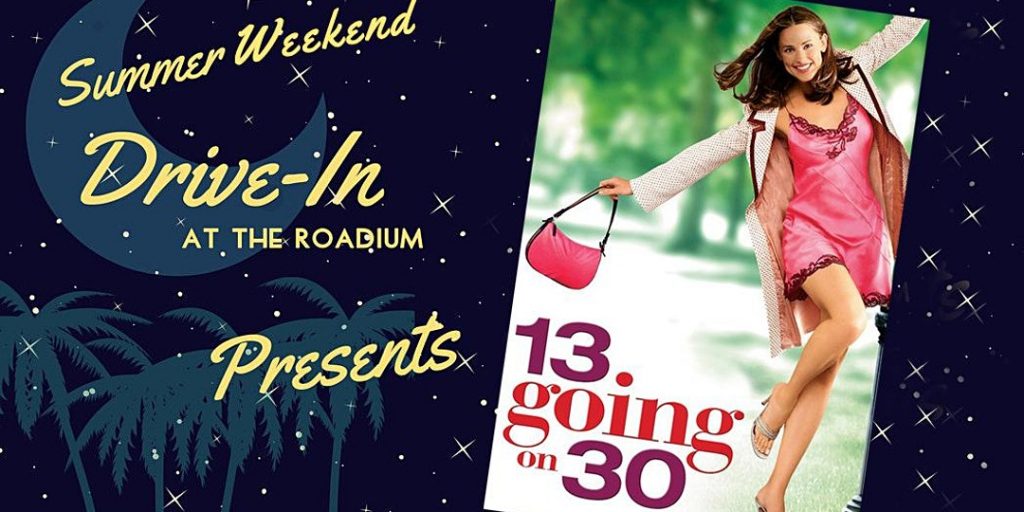 A girl who's sick of the social strictures of junior high is transformed into a grownup overnight. In this feel-good fairy tale, teenager Jenna (Christa B. Allen) wants a boyfriend, and when she's unable to find one, she fantasizes about being a well-adjusted adult. Suddenly, her secret desire becomes a reality, and she is transformed into a 30-year-old (Jennifer Garner). But adulthood, with its own set of male-female challenges, isn't as easy as it looks.

— The Roadium

When do we get there?
The gates open at 7, and the movie starts at sunset. Gates close at 8:30 P.M. (I mean, you'll have missed a lot of the movie anyways)
---
[wpws id=1]
---
Shrek (7/31-8/1)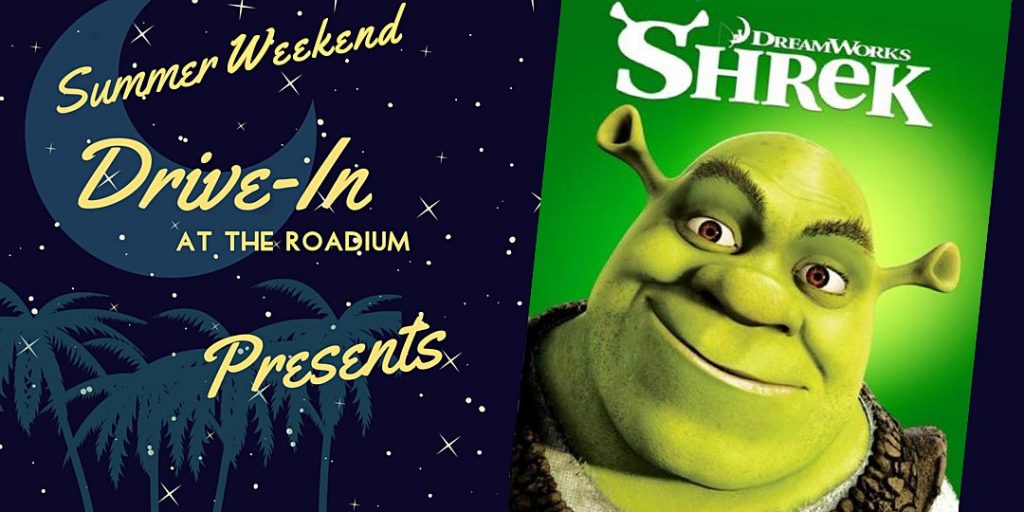 Everyone's favorite ogre — the man, the myth, the legend! I personally am so happy they're showing one of the best 10 films in cinematic history.
Once upon a time, in a far away swamp, there lived an ogre named Shrek (Mike Myers) whose precious solitude is suddenly shattered by an invasion of annoying fairy tale characters. They were all banished from their kingdom by the evil Lord Farquaad (John Lithgow). Determined to save their home — not to mention his — Shrek cuts a deal with Farquaad and sets out to rescue Princess Fiona (Cameron Diaz) to be Farquaad's bride. Rescuing the Princess may be small compared to her deep, dark secret.

— The Roadium

When do we get there?
The gates open at 7, and the movie starts at sunset. Gates close at 8:30 P.M.
---
Safety Stuff
General COVID-19 Safety
Please follow social distancing rules at all times. Please remain inside of your vehicle at all times except for using the restroom or ordering food at the snackbar. Please wear a mask at all times outside of your vehicle, as well as when speaking to our attendants with your window down.

— The Roadium

---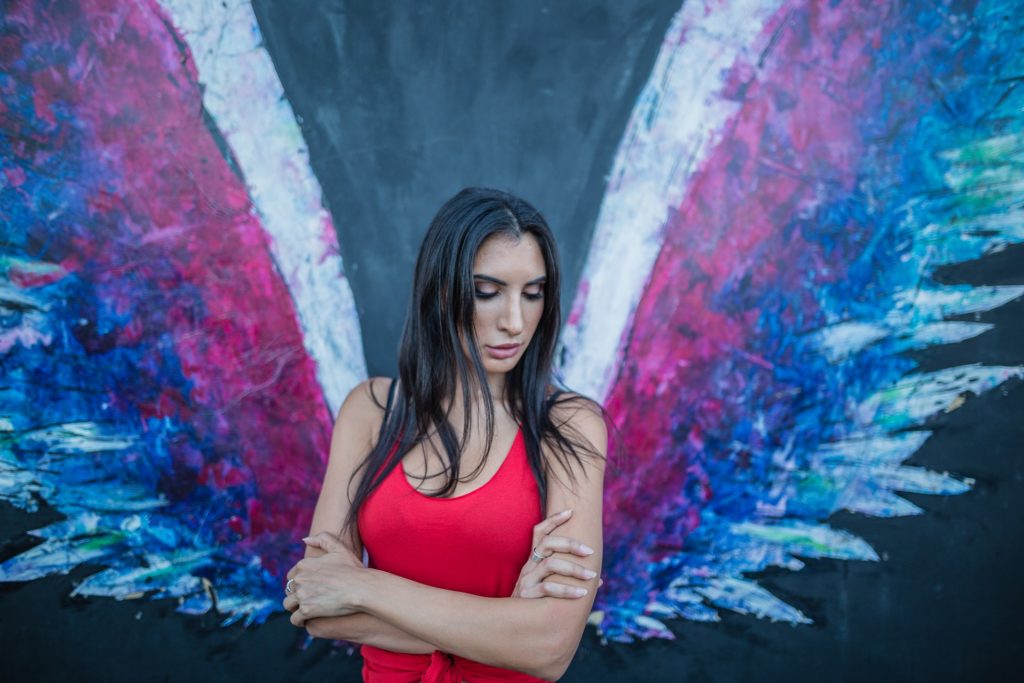 [Also on Stuff in LA: A list of painted wall art and murals in Los Angeles]
---
Movie Seating
Please remain inside of your vehicle while watching the movie. If sitting in the flatbed of a truck in the open air, please wear a mask.

— The Roadium
Pets
Service animals may join you if they remain inside your vehicle with you, but otherwise, please leave your pet at home at this time.

— The Roadium
Restrooms
Restrooms will be available. They are frequently sanitized and monitored by an attendant so that social distance can be maintained. Please wear a mask when you visit the restrooms.

— The Roadium
---
---