---
A totally free modern art museum in the heart of Westwood with rotating exhibits and various cultural screenings and events.
By Aesthetic Andy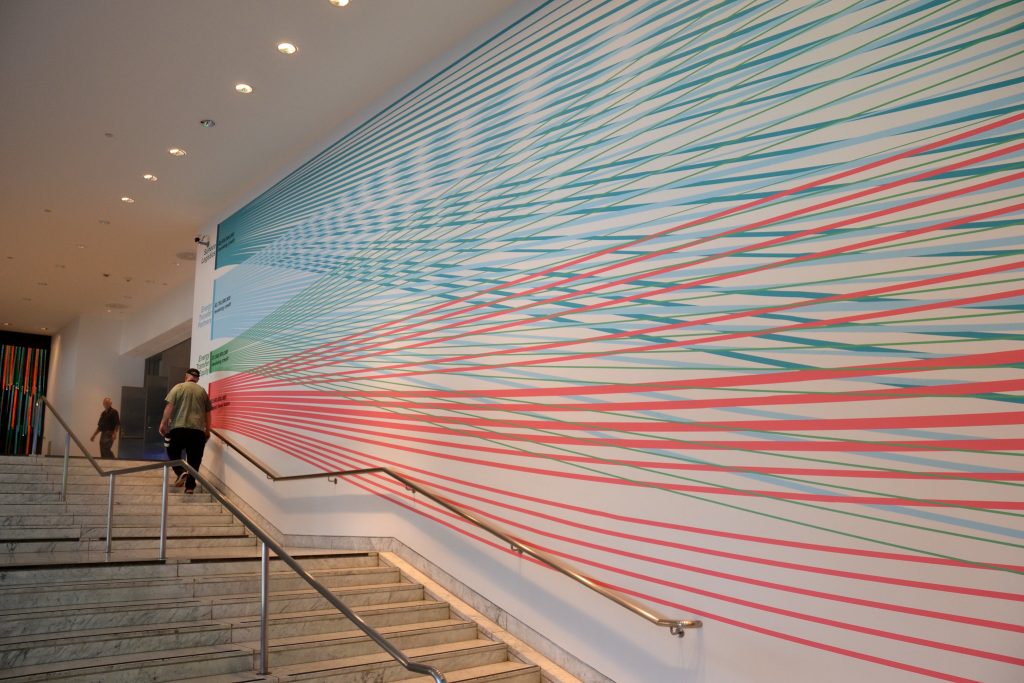 What words come to your mind when you hear "art museum"?
Snooty? Boring? Lame? Not? For? Me?
Maybe these don't come to your mind (and if they don't, congrats on being cultured), but it does in fact seem that art museums face a certain kind of stigma.
For the Hammer Museum in Westwood, however, only two of these words apply: "For" "Me".
...That might have been the worst intro I've ever written not only for this site, but in my entire life. Ms. White, I am sorry for not applying everything you taught me in 9th grade English.
Not convinced? Let us sell it to you.
Exhibitions
It's modern art.
---
---
Look, modern art doesn't necessarily need you to be cultured or in the "know" about art. While there are various hidden meanings, the vast majority of modern artists want the viewer to use their own imagination and take their work into the abstract. In other words, it's OKAY that it just "looks cool" and yet you don't understand it.
For a list of The Hammer's exhibitions, many of which are rotating, click here.
It's FREE.
A free art museum in LA, let alone anywhere, is virtually unheard of. It is unfathomable that HAMMER can operate on a free basis, and we have the generous donors to thank for it. We also recommend checking out their gift shops since they have some seriously cool art-related merchandise in there; for a free museum, it can't hurt to support and get a nice souvenir in return.
Open most days except Mondays.
Closed on Mondays, July 4, Thanksgiving, Christmas, and New Year's Day.
---
---
Wednesday - 11 a.m.–8 p.m.
Thursday - 11 a.m.–8 p.m.
Saturday - 11 a.m.–5 p.m.
Not convinced yet? Let Will Ferrell and Joel McHale try to sway you.
It's picture-friendly.
More and more art museums are becoming open to cameras now that the handheld variety are becoming more and more ubiquitous through smart phones. The Hammer is one of these, and it allows you to get some great Instagram posts and even nice profile pictures with the huge art pieces they have here.
It's a great place to play ping pong.
Sorry to any serious table tennis players out there; we know some get irked when it's called "ping pong". In any case, the Hammer Museum has a ping pong table just because! That honestly is the best reason to have one, isn't it?
It's the place where you have those awesome spinning top chairs.
You've seen them, right? Right? If not, here you go:
They are sooooo fun. Even if you don't look at ANY art, you MUST sit in these chairs.
It's the place to be for special events.
Every once in a while, the Hammer has special events with artists or movie screenings in its beautiful lower lobby area. Definitely check out the calendar to keep up to date with the events coming up.
Did we mention it's free?
Seriously--that's huge.
So now, we hope that when you think "art museum", you just think:
"Hammer", "Hammer", and "Hammer".
Parking
Straight from The Hammer Museum's site:
Convenient parking is available under the museum. Rates are $7 for the first three hours with museum validation, and $3 for each additional 20 minutes, with a $20 daily maximum. There is a $7 flat rate after 6 p.m. on weekdays, and all day on weekends. Parking is cash only.

Accessible parking is provided on levels P1 and P3. Visitors with a disabled person parking placard (DP placard) or license plate (DP plate) may park all day for $10. Get detailed directions for accessible parking.

In the event that the museum parking garage is full, use this map for additional parking options.

Bicycles park free. Bike racks are located on level P1 of the parking garage.
Review Highlight

I mean, this daughter is awesome.
---
---