---
A 2.9 mile hiking trail in the Pacific Palisades in Los Angeles.
---

---
What: Temescal Canyon Park and Hiking Trail
Where:  15900 Pacific Coast Hwy, Pacific Palisades, CA 90272
The Temescal Canyon Park Hike is a moderate 2.9 miles roundtrip hike in the Pacific Palisades.
The trail is very popular due to its views, so you may want to go on days other than the weekend, and certainly wear a face covering for safety reasons.
---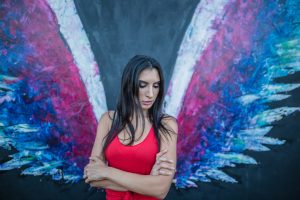 [Also on Stuff in LA: A List of Painted Walls and Murals in Los Angeles]
---
There aren't many trees for shade, so you're pretty exposed to the sun.
For that reason, definitely wear sunscreen, a hat, maybe some sunglasses, and definitely bring lots of water.
[wpws id=8]
The view
The main views are of Malibu, but you'll also be able to see Santa Monica and even as far as DTLA.
[wpws id=6]
What is the elevation gain?
The elevation gain is around 875 feet.
What is the parking situation?
Parking is $12 in the lot, but you can maybe find street parking a bit outside the park for free. Just observe the signs to make sure you won't be stuck with a parking ticket.
How hard is it?
It's not terribly difficult at around 3 miles roundtrip, but on the backside it can be steep and hot considering there are sections largely without shade.
Any tips?
There could be rattlesnakes around, so take extreme caution with your steps and stay on the trail.
Several hikers have reported that going counterclockwise around the loop makes for a slightly easier hike and more shade as well. This also allows the backend to be mostly downhill with views of the ocean.
More info
For more information, check out the LA County Trails' official website for the Los Liones Canyon Trail.
---
---