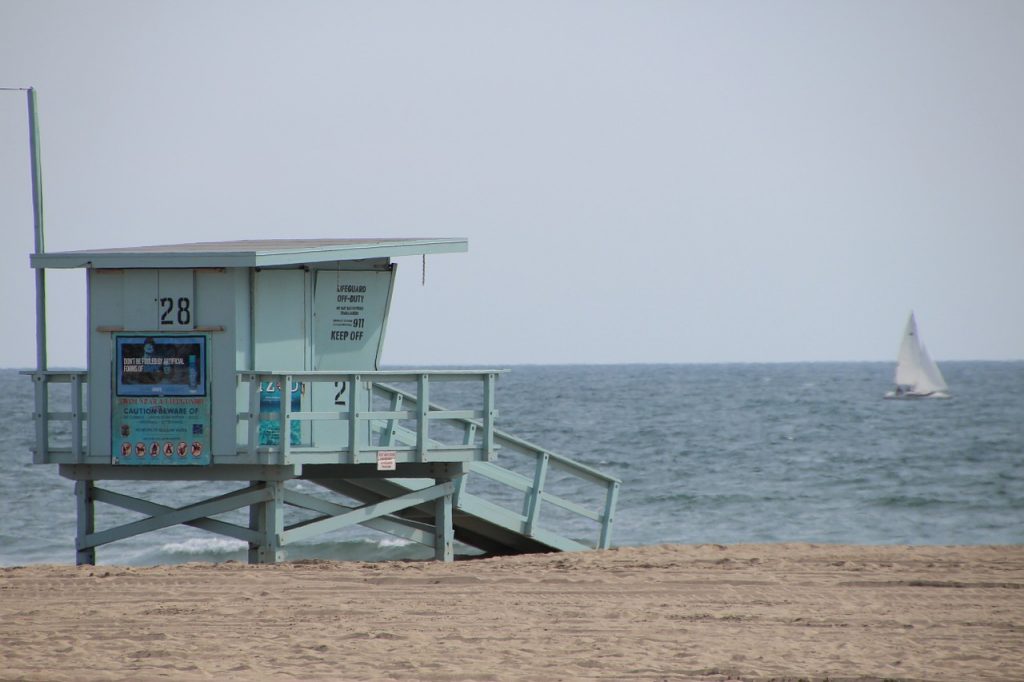 Where:
What: Beach, boardwalk, photo op, date spot, hip, trendy, casual, walk, biking, shopping
When: Year-round
How much: Free
Parking: parking lots (fee) or street parking (meters); street parking recommended
When you think of Los Angeles beach, what do you think of?
Maybe this?
How about this one?
I think when the next time @sarahkrystle & myself go back to this place I think I would be big enough to join in and have a #workout,I love this place,my idol Arnold showed them how to #lift #cantwait #america #musclebeach
Or that?
If you said yes to either of those, then you definitely were thinking of Venice Beach (and of course, "Muscle Beach", which is the open-air weight room featuring some of the most buff men and women you'll ever see).
The fact of the matter is, the beach part of Venice Beach is only one part of the equation. Sure, it has nice sands and of course the nice waters LA is known for, but most of the fun is in walking down (or biking down or rollerskating down or skateboarding down…) the boardwalk of Venice Beach.
Colors unite us. #dogtowncrew @paulinaeriksson #skate #venicebeach #local #brand #dtcalva #alvasurfcraft #iamtorquato #livenow
You'll going to see tons of candy and ice cream shops, novelty apparel shops, sunglasses and trinket vendors, street performers (of varying degrees of entertainment), tandem bikes, lightly-clothed men and women, street basketball hoopers, and so much more. It's really a sight to behold and classic LA.
Check it out–and the next time think of an LA beach, you can put a name to it: Venice Beach.